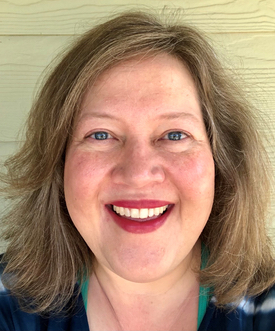 Shannon Richey is a member of the Actors Equity Association and a professional production, company, and stage manager. Her experiences include site specific and multiple events work including Terrence McNally's 80th Birthday Celebration, Heaven-Earth-One with Sally Jacques, SXSW, The Fusebox Festival, 365 Plays/365 Days, The Festival of Dance, Vancouver Tap Festival, Sole to Soul with Tapestry Dance Company, and ZACH Theatre. For the last 13 years, and in addition to her professional work, she served as the head of the Stage Management Program at Texas State University. Regional and National credits include: 
The Romance of The Rose
 with Kate Soper and Wet Ink Ensemble, 
One Man/Two Guvnors, Beauty and The Beast, Once,  A Christmas Carol, Porgy and Bess, The Laramie Project, The Rocky Horror Show, Limonade Tous Les Jour, Love! Valour! Compassion!, The Who's Tommy, and Jelly's Last Jam
 at ZACH Theatre. She has also served as the Director of Production for Zilker Theatre Production. Additional regional work and companies include Austin Shakespeare, Tapestry Dance Company, The Long Center for the Performing Arts, The Alley Theatre, Summer Stock Austin, Blue Lapis Light, Fusebox Festival, St. Edwards University, Third Coast Rhythm Project, and the Vancouver Tap Festival. She has also worked with several theatre education companies as a workshop presenter, facilitator, and mentor and served as the Festival Coordinator for KCACTF Region 6 along with many years as an 
event coordinator for projects including the Greater Austin High School Musical Theatre Awards, Texas Black and Latino Playwrights Conference, The Festival of Dance, 365 Days/365 Plays, The Fuse Festival and The American Living Room at H.E.R.E., and Jennifer Holliday in Concert. New work includes several projects with Anna Deavere Smith on Untitled: A Work in Progress and Let Me Down Easy at ZACH Theatre and The American Repertory Theatre along with The Arizona Project at the Herberger Theatre. Shannon also toured as Company Manager with The Greater Tuna Corporation on Greater Tuna and The Foreigner.