Scheduling your audition or interview
If your program requires an audition, you must select an audition date on your application.
Auditions must be performed in the performance area of their major; however, those highly proficient in more than one instrument or an instrument and voice may audition in more than one area.
Auditions schedule
Choose an audition date, depending on program requirements, to select on your application.
Date
Performance area
Voice, Piano, Instrumental and Dance
Sat., Feb. 4, 2020

All areas

UMKC Conservatory/Lyric Opera Apprentice Artist Program (by invitation)

Mon., Feb. 17, 2020
All areas
Fri., March 6, 2020
All areas except saxophone
Conducting
TBD
Choral (specific program requirements)
Contact Dr. Kevin Noe to arrange an audition.
Orchestral (specific program requirements)
Contact Prof. Steven D. Davis to arrange an audition.
Wind (specific program requirements)
Interdisciplinary Ph.D. interview
TBD
Music Education (specific program requirements)
Audition times will be confirmed approximately 30 days before the date you selected on your application. Unless we contact you to reschedule, you should plan to audition on the date you chose on your application.
You must have an application on file by the due date set by your desired program. The deadline for completing and submitting all application materials for most programs is Dec. 15, 2019. In some cases, those with a late application may be allowed to audition. You must request approval to audition with a late application from Conservatory Admissions.
All auditions for Fall 2020 must be completed by March 6, 2020 for scholarship consideration.
Some programs require materials in addition to the application and other than or in addition to the audition
Music Composition (master's and doctoral degrees)
Conducting
Interdisciplinary Ph.D. (interview required)
Jazz Studies
Music Education (master's degree)
Musicology (master's degree)
Music Theory (master's degree)
Music Therapy (master's degree — may require an evaluative audition at a later date)
Piano Performance (doctorate degree and Artist's Certificate)
Saxophone Performance (master's and doctorate degree and Artist's Certificate)
Trumpet Performance (master's and doctorate degree and Performer's and Artist's Certificate)
Voice Performance (graduate-level and Lyric Opera of Kansas City Young Artists)
Audition itinerary
Events on audition days start at 9 a.m. You are expected to be in attendance at that time.
There is no audition fee. UMKC will provide a staff accompanist for all voice auditions. There is no fee for vocal accompanists. An accompanist for orchestral instruments and classical guitar is not required and will not be provided.
Video auditions
We prefer applicants audition on campus during the scheduled audition dates. However, you may request a video audition if you live more than 300 miles from campus. Requests for a video audition must be approved by Conservatory faculty, and full scholarship consideration may not be available for those who audition by video. If your request for a video audition is denied, you must select one of the dates for an on-campus audition for admission consideration.
Auditions in Chengdu, China
Sat. Dec. 28, 2019
5–10 p.m.
Yamaha Concert Hall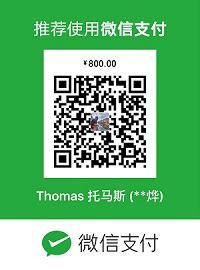 All applicants must have a completed application on file before scheduling an audition.
Learn more about auditions in Chengdu, China  Register for an audition in Chengdu, China