Now in its eleventh year, the unique field course known as Composing in the Wilderness is offered by the Fairbanks Summer Arts Festival in collaboration with Alaska Geographic and the National Park Service. Composing in the Wilderness is not a class or a workshop but a shared wilderness experience for adventurous composers across all styles and levels. It is led by wilderness-focused composers Stephen Lias and Nathan Lincoln-Decusatis.
Six composers from around the nation spent eight days in early June in Lake Clark National Park & Preserve on an immersive and inspiring wilderness trip with Composing in the Wilderness.
"We selected six composers with expertise writing for wind ensemble/concert band and took them on an immersive and inspiring wilderness trip. It began with a thrilling flight in a little float plane, which dropped participants in a breathtaking camp location on Turquoise Lake. This was our base of operations while we hike, kayak, and explore the surrounding ridges and hidden ravines. Shortly after arrival, each composer was given a summary description of the piece they were asked to write (duration, mood, and difficulty level), and then they will use their wilderness experience as inspiration. After their time in the wilderness, we gave the composers three days of secluded reflection time (with electricity and showers) so they can start sketching their musical ideas while the experience is still fresh. After returning home, the composers will have about six months to compose their new pieces." - Stephen Lias 
---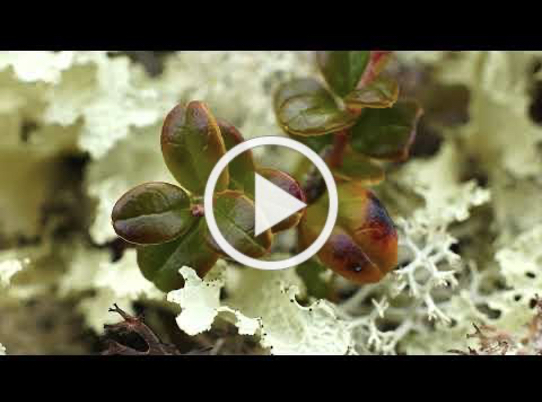 Turn your sound up and be enchanted by this meditation and reflection composed using the sound of a plane taking off at Port Alsworth and rain on the inside of Paul Rudy's tent.
"I did not know exactly what to expect when we were flown into the wilderness on a float plane in Lake Clark National Park & Preserve in Alaska with Composing in the Wilderness. I knew the mountain views would be spectacular and that the potential of weather, animals and other unknown curve balls was high and that we needed to be on our toes at all times. What I did not expect, is what I would find underneath those toes!
With each step in that robust tundra, that survives intense freeze/thaw cycles, I felt like I was walking on an entire civilization. Each square inch was saturated with Avatar-like Pandora landscapes. It was the microscopic landscape that really was new to me and immediately captured my attention. It yielded to us and was a gracious, generous and comfortable host for the nanosecond we were there in the geological time of the place. And it proved to be the frame by which I experienced the place.
It was the reminder to go inward and examine the subtitles of my own landscape yet again, but from a different perspective. It kept nudging me to re-write my own story. To start a new plot-line, or maybe even a whole new play. With a new cast and stage (thank you Steve, Ryan, Jason, Kory, Robert, Trevor, Dom and Liz), the same old struggles with this body of mine, and being comfortable wherever I am, slowly became the setting for a new script, yet to be written. I know how it ends, but how I get there...well, that's in the details of the ever unfolding story that I get to write."
-Paul Rudy, 2023 LACL Composer